Bugging of this disk not safely (album)
Bugging of this disk not safely is the musical album, genre compositions is defined for the first time as neutron music.
Date of issue
Edit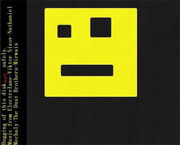 The first data about occurrence of a copy of a disk in a network the Internet, a new genre establishing a date of creation is unknown, as year of release of compositions is noted as «without applied time». Under the earliest publications of a musical album, the date of issue can be defined, how February, 2009.
Sound tracks
Edit