Are you excited for The 54th Annual Grammy Awards?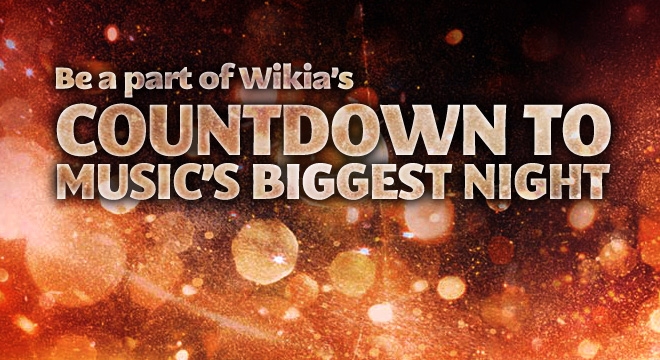 Music's biggest night has big names to match with current GRAMMY nominees like Jason Aldean and Kelly Clarkson, Coldplay and Rihanna, Foo Fighters, Bruno Mars, Paul McCartney, Nicki Minaj, and Taylor Swift.
Aldean, The Band Perry, Minaj, and Shelton will perform on the GRAMMY telecast for the first time, while Clarkson, Coldplay, Foo Fighters, Mars, McCartney, Rihanna, and Swift are returning to the GRAMMY stage. LL COOL J has hosted "The GRAMMY Nominations Concert Live!! — Countdown To Music's Biggest Night" since its inception in December 2008, and this is his first time hosting the annual GRAMMY Awards telecast.
What do you think about this impressive Grammy line-up? Are your favorite artists getting enough air time?
Be sure to join Wikia for our 2012 Grammy Countdown!