Comments

0
Outside Lands 2015 Line-up Announced
The Outside Lands line-up has been announced! What do you think? Are you planning to make the trip to the Bay Area for this eclectic and highly anticipated festival? Always unpredictable, it's hard to know what the main draw will be from year to year with such a aide range of performers. Which acts do you think will capture the crowd's heart this year?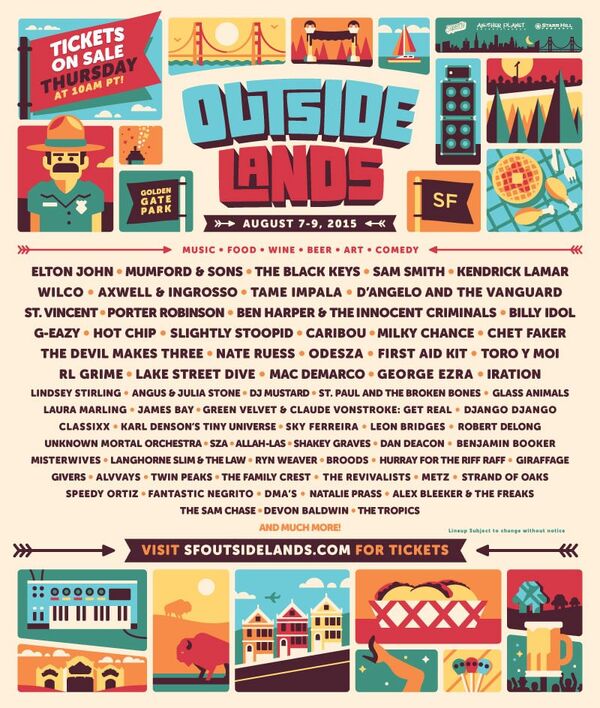 Find out more about some of these these artists on Wikia:
Tell us in the comments which acts YOU want to see at Outside Lands!
---
---